Since English is one of the most widely spoken languages in the world, learning it properly is essential for successful and efficient communication. You can improve your English speaking abilities by using one of the many top English learning applications that are readily available online. But, to make your life a little easier, we have compiled a list of the best English learning applications that you can download to your smartphones to enhance your English-speaking abilities.
The universal language is thought to be English. You can get by in most circumstances if you speak English well. There is a perception among us that speaking English with confidence is something that only members of the upper classes are capable of doing. In this article , we will tell you about the Best App to Learn English Speaking Fluently. Check it out now!
Elevate your speaking skills with our Spoken English Course!
What is an English Learning App?
English learning Apps are those created with the intention of enhancing the user's English-speaking abilities. By installing these apps on a smartphone or tablet, a user can access English-speaking resources wherever they are. When someone uses the English Learning App, they can use the materials and practise speaking English whenever and wherever they are. Most of the time, the resources offered by these apps are tailored to the experience and needs of the users.
List of Best English Learning App in India 2023
Entri App (Entri English) – One of the best online teaching platforms
GRAMMARLY – App For Writing English
DUOLINGO – Fun English learning app
ENGVARTA – Best English Learning app In India
HELLO TALK – Get English Speaking Partners
FLUENT U – Media Based English Learning App
Memrise – Language learning app
ENGURU – English learning app
Entri app
provides you with the best and most affordable Spoken English online classes headed by one of the best faculty for English, Awaal Madan. This 
spoken english course
helps you speak fluently and confidently through interesting video classes and practice sessions. Entri spoken English classes handled by famous and expertise mentors like Aparna Mulberry, Awaal Madan etc.
Entri Spoken English class provide 10 hours of interactive video classes.
Practise Session.
Face 2 Face Phase interactive sessions.
Also Entri has been the most trusted name in the preparation of competitive examinations with high-quality content, mock tests and free live classes. Entri provide 1000+ video courses on various exams including State PSC, IBPS, RRB and SSC. Now, they are assisting your preparation with another step by providing Spoken English classes. Now you can learn and practice English speaking from the comfort of your home from basics to the advanced level.
Master pronunciation and fluency with our Spoken English classes.
GRAMMARLY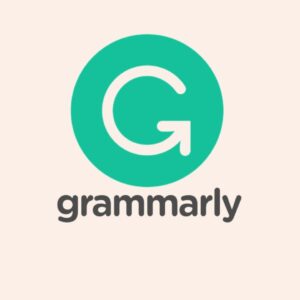 This English language learning tool can improve your text writing remarkably. For someone who writes frequently and wants to find their faults, this programme is ideal. Grammarly makes it easy to fix errors. It examines spelling in addition to removing errors and assessing the writing's style and tone. Using a variety of innovative approaches—including advanced machine learning and deep learning—Grammerly consistently break new ground in generative AI and natural language processing research to deliver unrivaled assistance in our product offerings.
DUOLINGO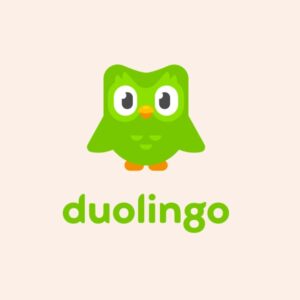 Duolingo is the world's most popular English learning app today and a highly recommended app for English beginners. With over 500 million registered users, learning with this free English learning app is fun and addictive. Among language learners, this application is a well-known one for learning English. You are free to study more than 18 languages in addition to English. The leader board challenge, where you take on other players, is the best feature of this English learning programme. Each level can be unlocked by accumulating virtual currency.
Join our Spoken English program today and communicate with ease!
ENGVARTA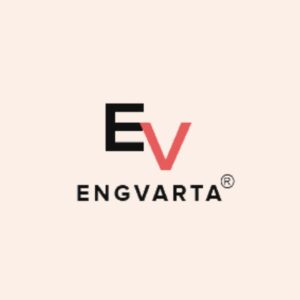 EngVarta is one of the best english learning app where you can talk with live English Experts over phone calls. These experts will help you speak in English and will give you constructive feedback in each call. This English learning app is user – friendly. The more you practice speaking in English, the better you'll become. After installing the english learning app, you can subscribe to their free vocabulary series and video lessons.
This app is a place to practice English communication. With the tap of a button, users get connected with an English expert like you. For every session you take as an expert in this app, you will be paid for it. Whenever you are free, just make yourself available in the app and start giving sessions to users.
HELLO TALK

Hello talk will help you get a native English speaking partner. Chat with these partners via text, voice calls and even drawings. But the twist is – Your partner may be learning from you as well. This means that different learners from all over the world will meet together to improve their English.
This English learning app is beneficial if you already know how to speak in English and you want to practice it on a daily basis. The largest language exchange app. Learn languages with native speakers, explore culture, and have fun practicing languages!
FLUENT U
FluentU is a language learning app that uses a variety of videos, audio samples, and flashcards to help users improve their foreign language skills. Each piece of content includes a transcript and a translation to help learners follow along and learn new vocabulary.
You can learn unknown terms by putting them on flashcard reviews. Audios – provides beginners with audios with visuals to help them learn new words about their target language. Sample words are used in various contexts on flashcards (with audio from native speaker, pictures)
Memrise
Memrise is a language learning app that is the opposite of textbook learning: it's enjoyable and effective. Founded in 2010, Memrise has quickly grown and now close to 60 million people in 189 countries learn languages with us to better themselves, connect with others and with the world around them. Memrise is a worthwhile app for studying languages, particularly for beginners learning new characters and basic vocabulary. The fact that it's more than just a flashcard app keeps it engaging. We also appreciate that the free tier of service is ample and lets you study as many languages—and other subjects—as you want.
Elevate your speaking skills with our Spoken English Course!
ENGURU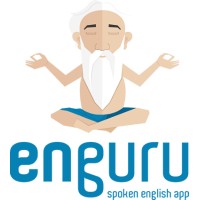 Enguru, a live class and mobile application, makes learning English easier by offering affordable, community-based training. Through games and quizzes, the platform creates an interactive and fun training environment.  Supporting 12 Indian languages, enguru leverages technology to help people learn English and improve their employability.
Enguru offers basic English training along with functional English tailored for specific industries like business process outsourcing, retail, and hospitality. Its features like interactive group classes, leader boards, advanced speech recognition, and adaptive self-learning make it popular among users.
Hello English
Master pronunciation and fluency with our Spoken English classes.
Advantages of Learning English with English Learning Apps
Learning English using English learning apps and English speaking apps is an effective way to improve your English communication. Learning English with an app has its own advantages.
Let's have a look at few advantages of learning English using an English learning app:
You can study at your own pace and that too from the comfort of your home.
Learning English from an English learning app on your smartphone is very convenient and easy.
Several English learning apps give you the opportunity to speak English, read and write English and also give you feedback.
These English learning apps use lots of fun and engaging methods to make your learning process easy.
Elevate your speaking skills with our Spoken English Course!